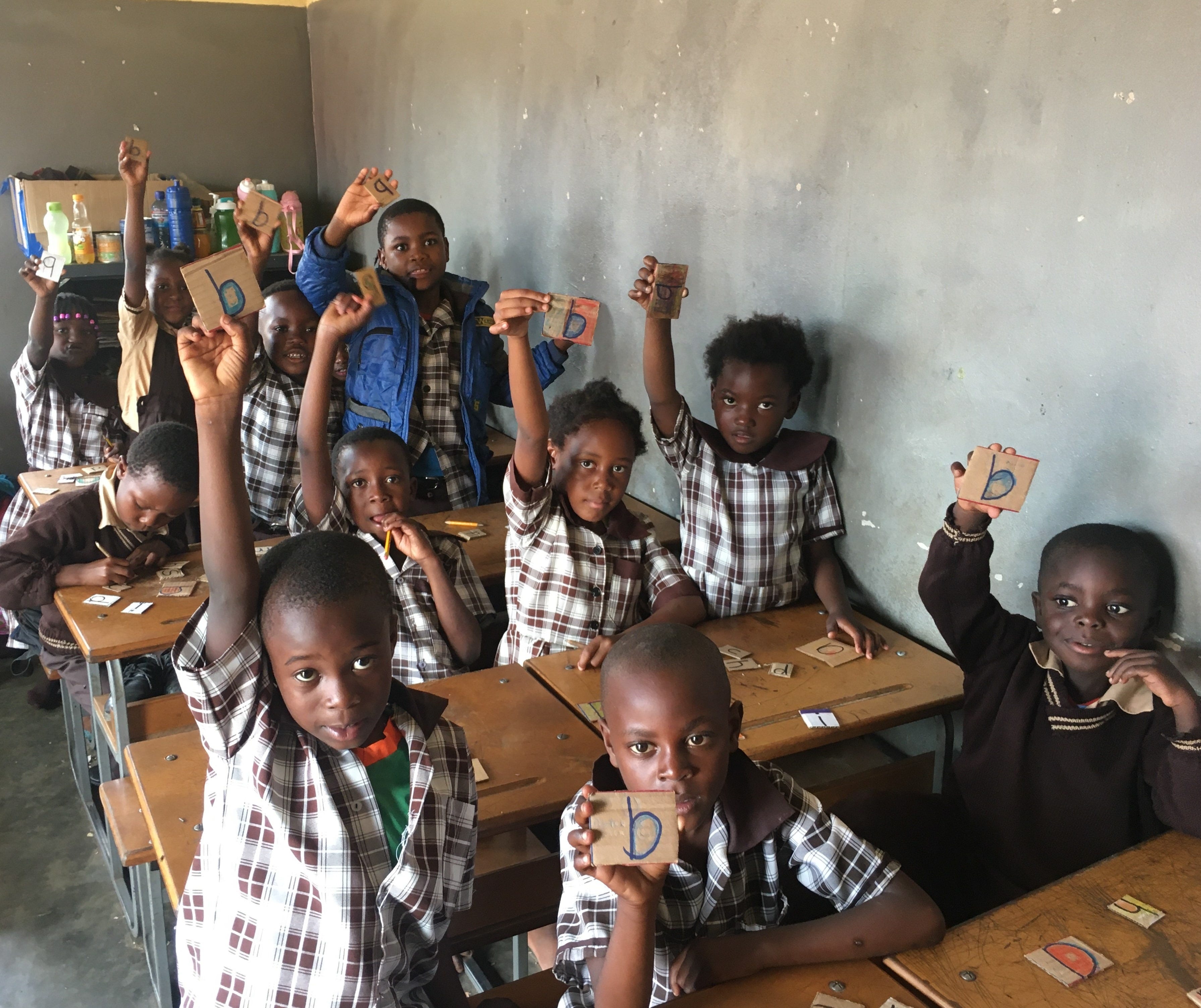 our work
"One child, one teacher, one book, one pen can change the world."
(Malala Yousafazi, nobel peace price 2014)
Education
At Destiny Community School we provide quality education to the vulnerable children of Matero, Lusaka.
Poverty in our community prevents many children from attending school because the families cannot afford to pay the school fees or because the children have to work full time to contribute financially towards the family's support. From a very early age, these children are struggling to attain their most elementary rights like the right to education.
As we strongly believe that every child deserves the right to go to school and that through education this cycle of poverty can be broken, we try our best to provide education to the most vulnerable children of Matero.
Early childhood
Children from the ages 3 to 6 attend our early childhood program which includes babyclass, middle class and pre grade. In our teaching we've started to implement the idea of "learning through playing" to provide an age adequate learning environment to these learners.
Primary Section
Our primary section runs from Grade 1 to Grade 7. As we follow the Zambian Syllabus (curriculum) we teach all required subjects from English and Cinyanja to Math, Science, Social Studies and Creative and Technology Studies. It is our aim that all learners know how to read and write and solve simple mathematic problems, which are needed for daily life.
Junior Secondary Section
We provide junior secondary education for Grade 8 and 9. Our subjects range from English to Science and Civics and to Religious Education, ICT and Business Studies. By emphasising critical thinking we strive to equip the learners with life skills they need to shape their future and to live an independent and self-determined life.
Examination Center
Destiny Community School is an examination center for the national exams of Grade 7 and 9 which take place every year in December. As an examination center we also have other schools who come to write the exams within our facilities.
Content from Youtube can't be displayed due to your current cookie settings. To show this content, please click "Consent & Show" to confirm that necessary data will be transferred to Youtube to enable this service. Further information can be found in our Privacy Policy. Changed your mind? You can revoke your consent at any time via your cookie settings.
Consent & Show