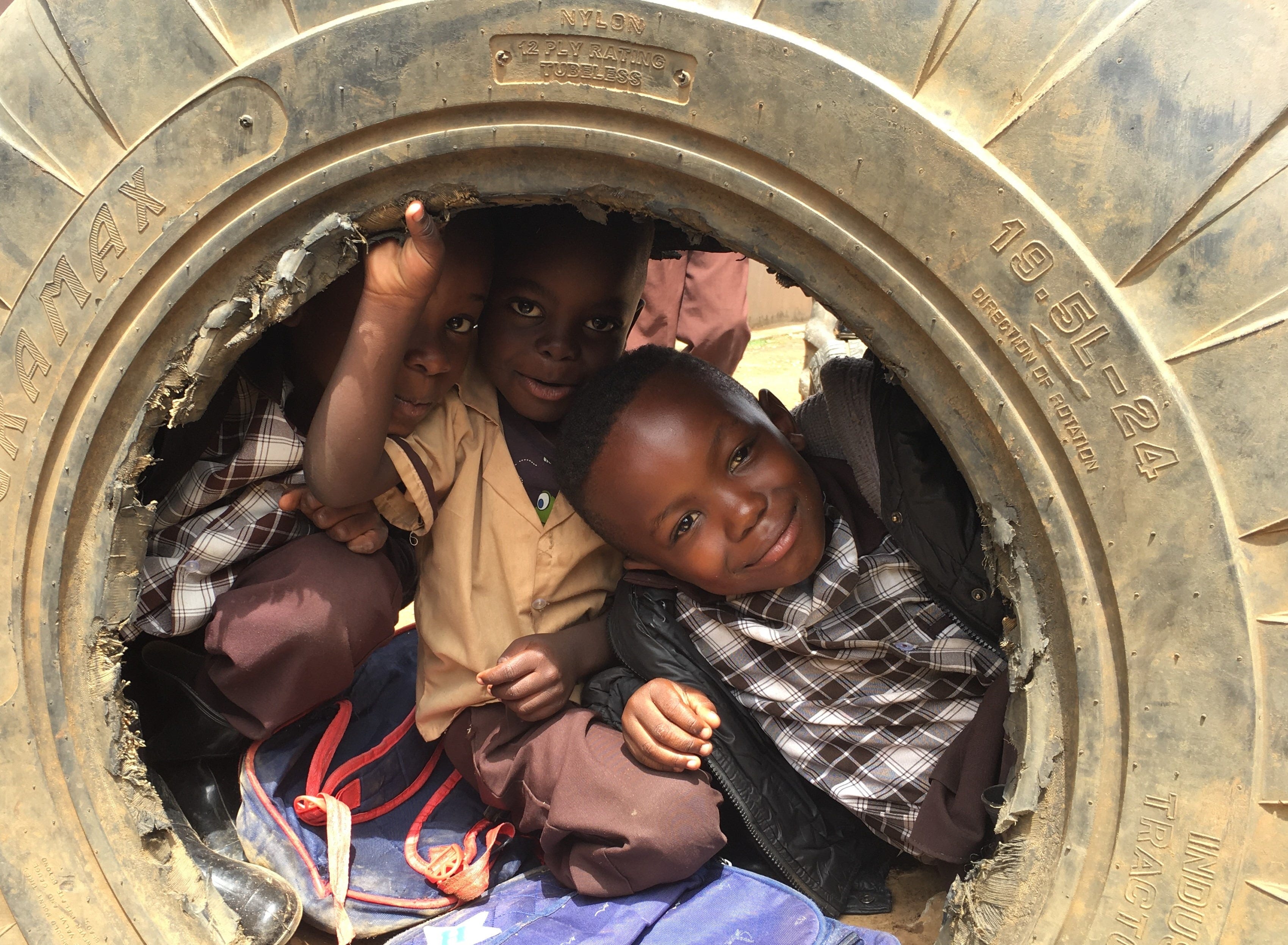 about Destiny
"Education is the most powerful weapon you can use to change the world."
(Nelson Mandela)
Destiny Community school is located in Matero, a compound in Zambias capital City Lusaka. In 2001 our community was badly hit by the HIV/AIDS pandemic. As a community response to the suffering of the vulnerable children the school was founded with a vision of bringing hope and restoration to a broken community. Since then Destiny has been awarded with both a legal status and public benefit recognition by the Zambian Government.
Over 350'000 people live in Matero and over half of them are children of school age. The public schools in the area are overcrowded and the private schools ask for high school fees that most families in Matero cannot afford. As a Community School we depend on the support of the local community and donors to cover the cost that arise with running the school.
Our Vision
To empower children through quality education to acquire critical thinking, to live a self-determined life and to break the cycle of poverty.
Our Values
critical thinking open mindedness
hands on learning entrepreneurship
self-responsibility christian morals
Our Team
Our team consists of 15 teachers who passionately teach the learners every day, and 4 supportive staff members who ensure the daily running of the school.
Covid 19
Since the start of the pandemic the children in Zambia have lost eight months of learning time.
We reopened school again in the middle of August and are busy trying to catch up on the lost learning time.


teacher's salaries
As a Community school we do not receive support from the government and depend on contributions of the local community. But since the poverty level in our community is high many families can not manage to pay the school fees. This leads to a monthly struggle for the Managment when it comes to paying the teacher's salaries.


school materials
Material resources are very few at Destiny. Our teachers often only have one textbook for each subject. We lack updated textbooks and teachers guides and reading books, paper and crayons for the learners.

Despite the fact that we have very little material ressources the teachers at Destiny show great creativity and effort every day.
Reverend Peter Kaunda
founder of Destiny
Executive Director

When founding the school in 2001 it was Reverend Kaunda's biggest desire to provide access to quality education to the vulnerable children of Matero. This has not changed up to today and Rev. Kaunda invests his life into this cause.
Beatrice Kaunda
founder
leader of tailoring project

Md. Kaunda shares her husband's dream and passion for the school. As part of the school she runs a tailoring project where women from the community can learn basic tailoring skills. The goal of her project is to equip these women with a skill that could give them a chance of earning money.
Stephen Nyoni
Head Teacher
ECE, Primary, Secondary Teacher

With many years of experience as a teacher in ECE, Primary and Secondary Mr. Nyoni has now taken up the responsibility of the Head Teacher. He ensures that things run well and observes the teachers.
Would you like to know more about Destiny Community School?
Would you like to make a contribution towards our school or get involved with sponsorship?
Do you have ideas for our school you would like to share?

We would love to hear from you at [email protected].