Donations
"One child, one teacher, one book, one pen can change to world."
(unknown)
our request
To provide acess to free quality education to the most vulnerable children of our community we face a lot of challenges. Any donation will help us to pursue our vision of empowering children through education to break the cycle of poverty.
If you would like to support Destiny Community School you can see the options below. We are so appreciative of your support.


Teacher's Salaries
The teachers are the key figures at our School. Without our teachers there would be no Destiny Community School. By supporting our teachers you help us to continue providing free quality education to vulnerable children and at the same time you support teachers and their families.

$60 / month
Child Sponsorship
Many families in our community cannot afford to send their children to school. A child sponsorship removes all the major education barriers and includes school fees, uniform, lunch meals and exercise books.


$25 / month
School Stationery
The most fundamental tools for our teachers are the school stationery like chalk, markers, crayons or flipchart papers for posters. Despite having a printer, we cannot make photocopies for the teachers as paper and ink are
mostly not available.

$2/box of chalk; $5/paper for posters; 6$/rim of paper,
$60/ink for printer
Textbooks and teacher's guides
Our teachers often only have one textbook available to teach each subject. We lack updated textbooks, teachers guides and reading books for the learners.

$10 / book
Internet Access
Our school has a computer lab with 15 donated computers. With access to the internet the computers would be a great ressource for the teachers to find free teaching resources and materials.

unlimited internet access $20 / month
Income Generating Project
To ensure the sustainability of our school in the future we are always looking for new ways to earn resources.
At the moment we are looking into purchasing a knitting machine with which we could expand our tailoring project and produce uniform jerseys for other schools. Other possibilities in the future may be in the transport business, farming or housing. To start such an income generating project and to put the school on financial sustainable ground we rely on financial resources.
$50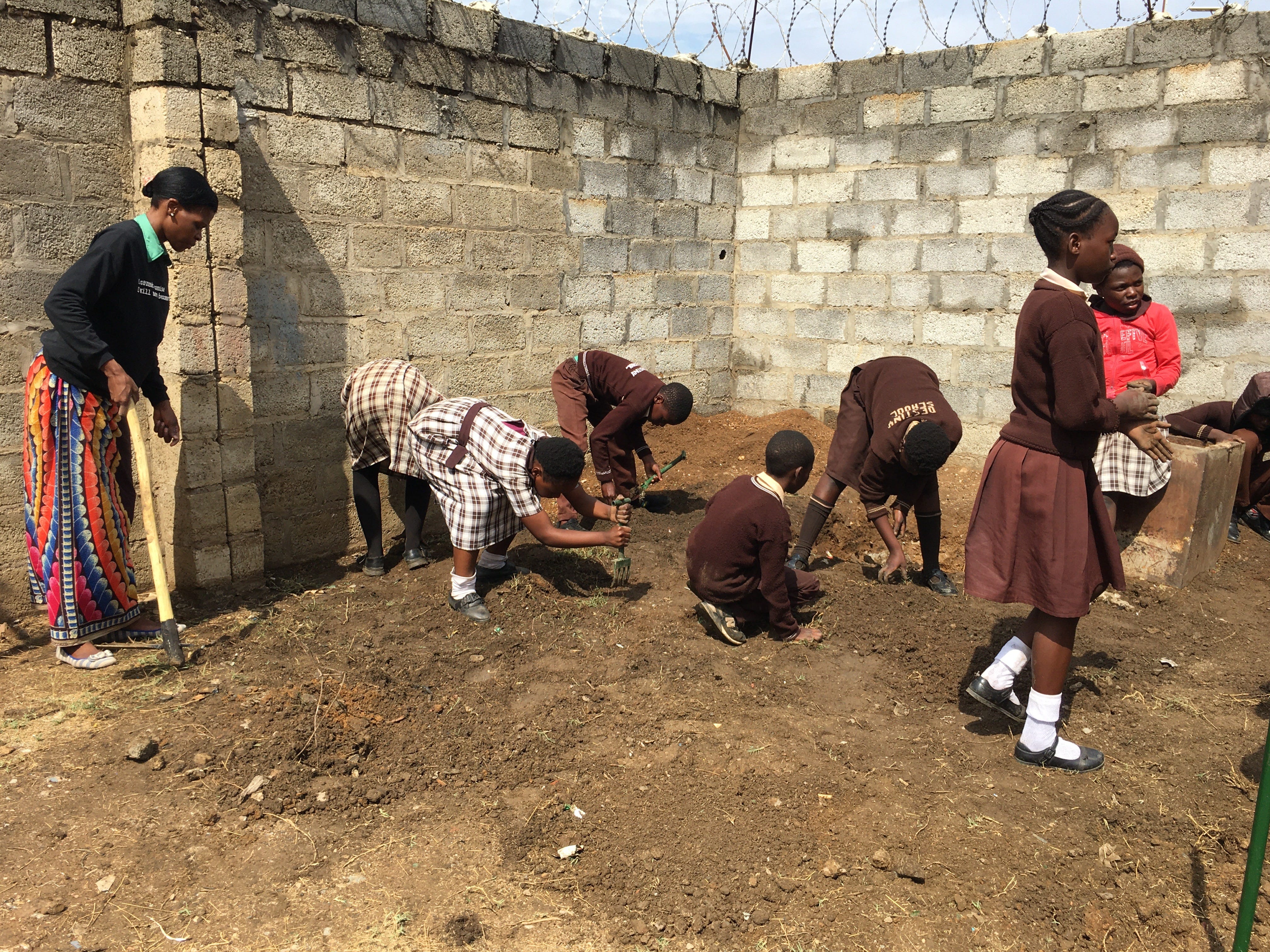 Do you have questions concerning a donation? Please do not hesitate to get in touch with us. [email protected]